Potential of Washi and Color
This is Impressive world that is created with the harmony of Washi and Color.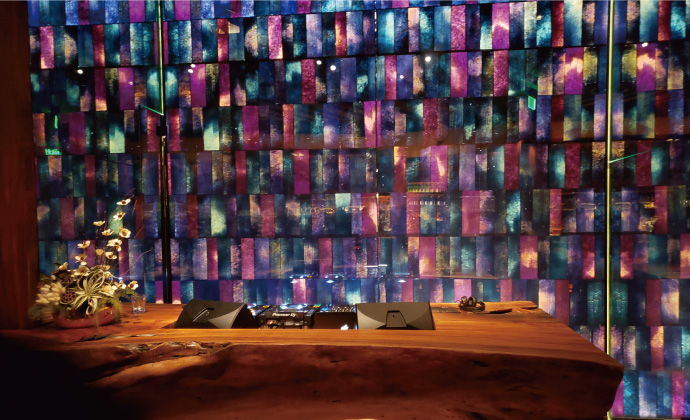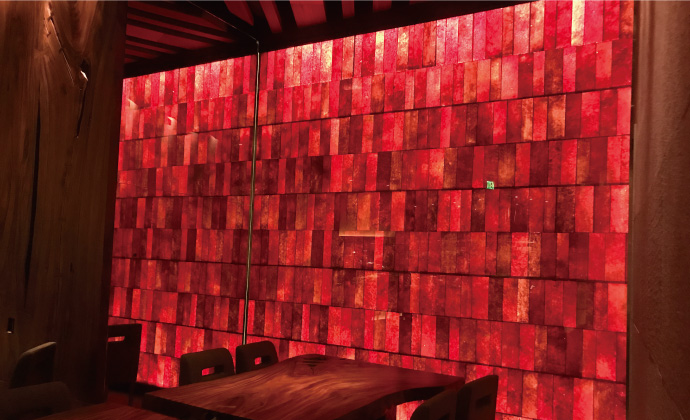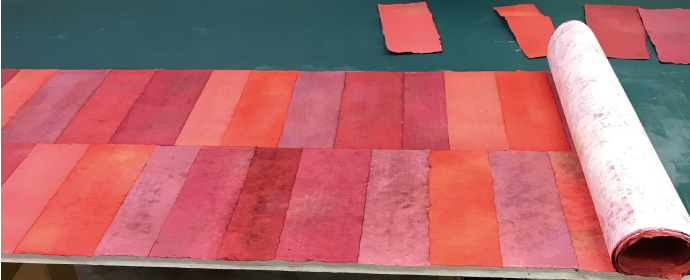 Washi and Color
There are various kinds of Washi. It has different materials, thickness, texture, and so on.
The materials are plant fibers. Even the same kind of Washi, it has slightly different expression by a making lot.
The important thing is to learn about the feature of Washi itself, and find out the suitable color combination with Washi.
Then, it can create most impressive art which has ever seen. We believe that the potentials of Washi are infinite.




Custom Color
Color formulation and color matching
Making Colors
KAMISM has various colors of dyes and pigments.
The selection of dyes and pigments are decided on to meet the color requested.
The color impression is differed with Washi kinds and Washi's production lots,
so the formulation requires craftsmanship experience.



Technique
Technique is decided on depending on the washi kinds and detailed of art.
Products that are dyed by spraying color has different impression from the dye by brushing color, making clear line art.
The beautiful gradation art can be created by spraying color.




Production Video
Here are the contents of our past newsletters. If you would like to receive it, please register through "Contact".