Japanese Paper printed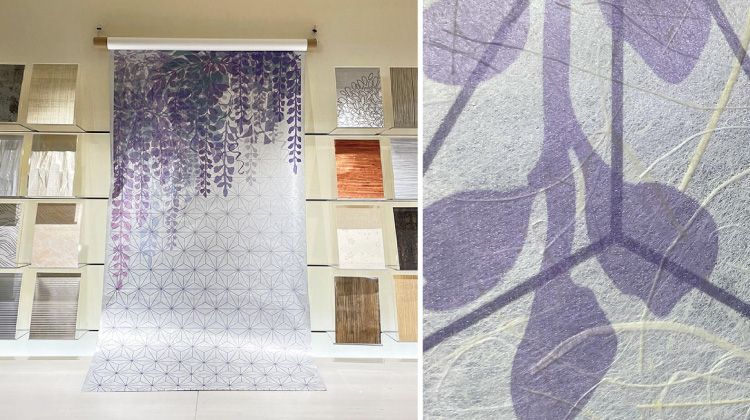 The design is printed on a printing machine dedicated to Japanese paper.
It can be finished colorfully and beautifully. Large size and roll production are also available.
Please provide the design data. We select the Japanese paper that suits your image, and make a sample.
The photo above is a product with the image of a kimono.




Printing Process

We will set the printing machine while paying attention to the fibers
and warpage of the surface peculiar to Japanese paper.
It is necessary to adjust the pressure or temperature depending on the materials to be printed.
Moreover, for the data color, screen color, and color actually printed on Japanese paper, each color is different.
The color should be adjusted slightly.




Gold leaf used on the printed motif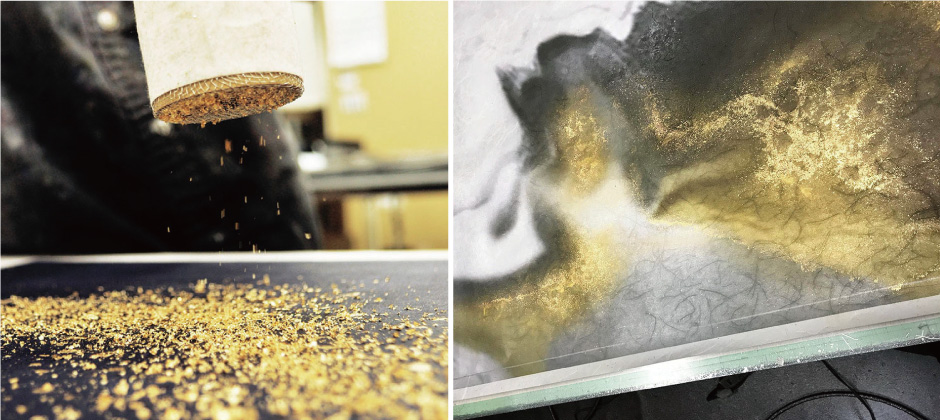 Through applying gold leaf on the printed product, we create the product that cannot be expressed by printing alone.
It is possible to create the new expressions by combining printing and hand processing.
Furthermore, we are able to add wrinkles to express the texture, and also add unique hand-processed colors
and brushing art to the printing finish. Expression differs depending on the Japanese paper and design.
Please advise us of your design images.




Portfolio of Custom Printing
These custom printings are created by combining printing and hand processing.




Here are the contents of our past newsletters. If you would like to receive it, please register through "Contact".